The new documentary and Movie supported by David Bobbett and Irish Heart Disease Awareness @IHDA.ie is on the way ! 
It is called "Extra Time" and produced by none other than Donal O'Neill, the brains behind Cereal Killers Movie and other great movies
– and this new documentary plus movie speaks to the imperative of the Calcium Scan
– to identify the most at-risk for a future heart attack
 – and intervene to stop it happening.
Two whole squads of Irish sporting heroes were scanned in middle age – guess what we saw???
More details later – but here is a two-page spread in today's Irish Daily Star – a high-circulation newspaper indeed !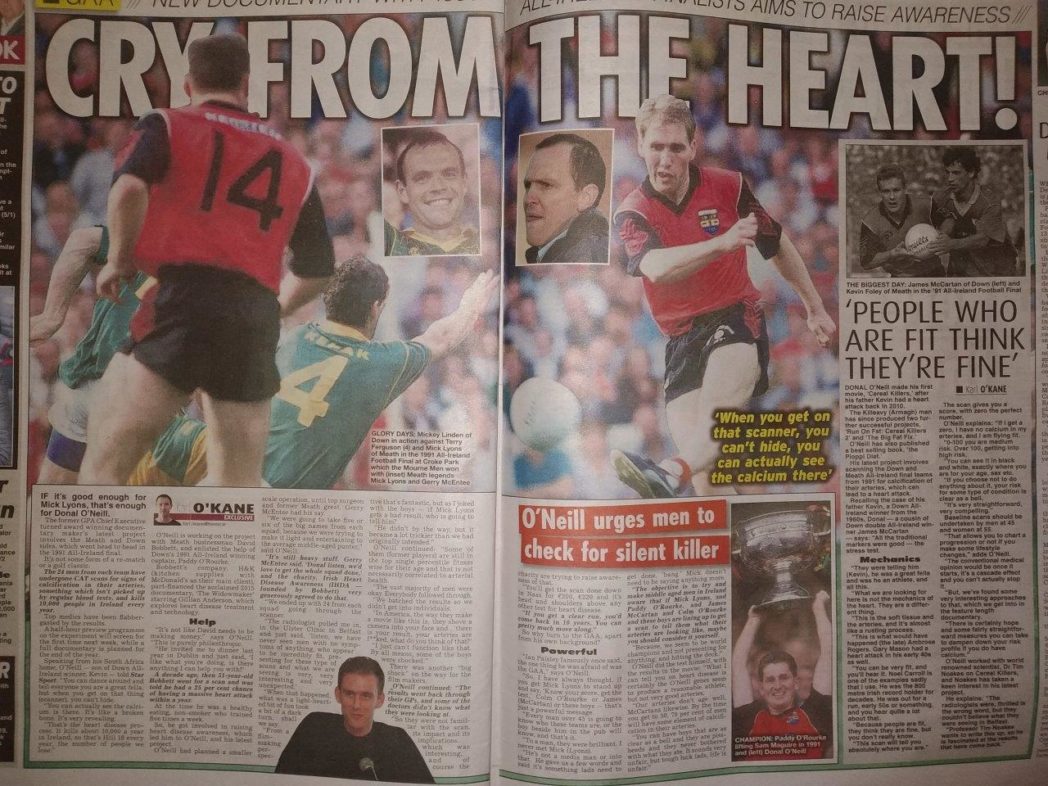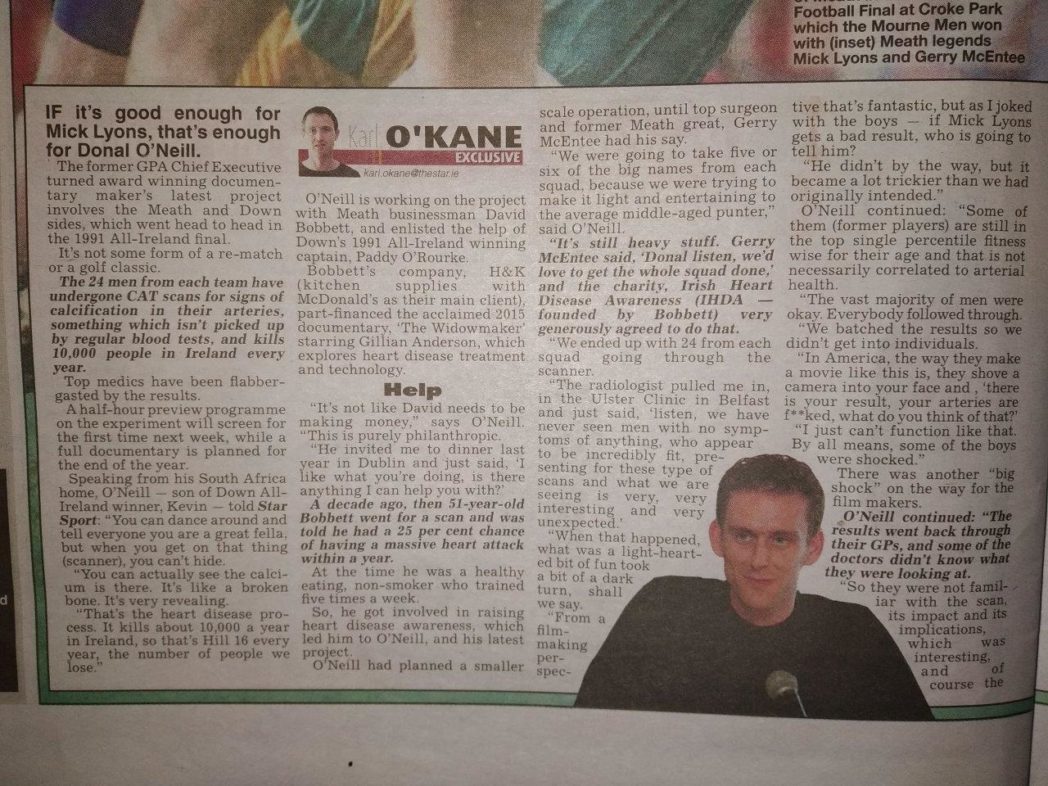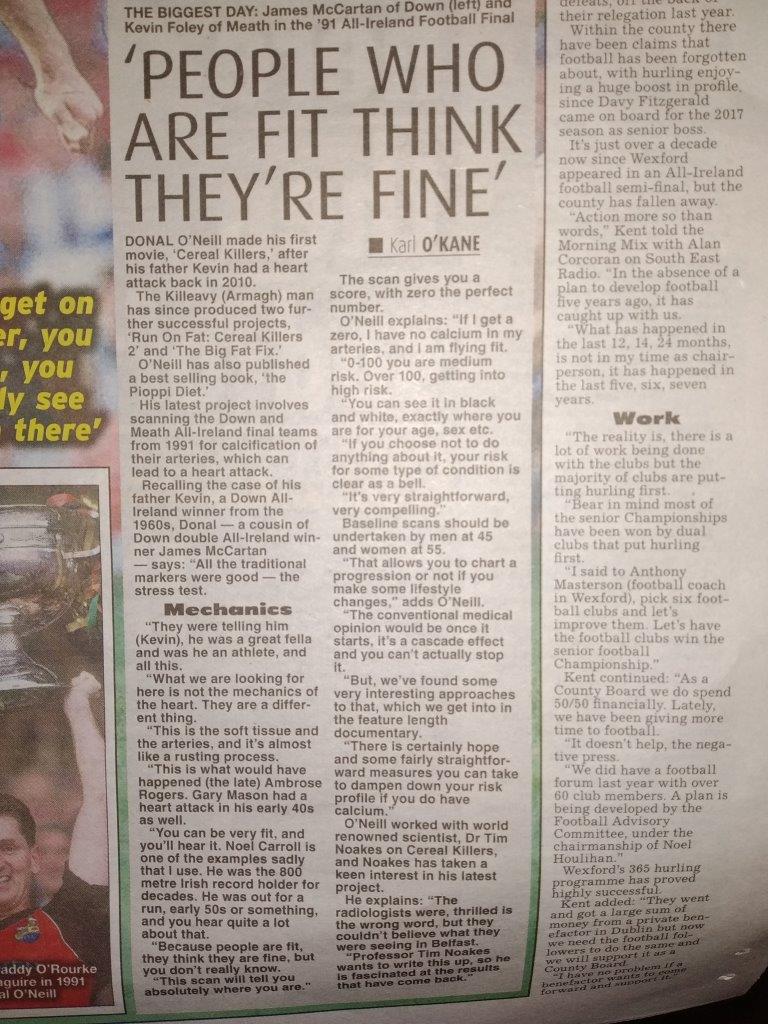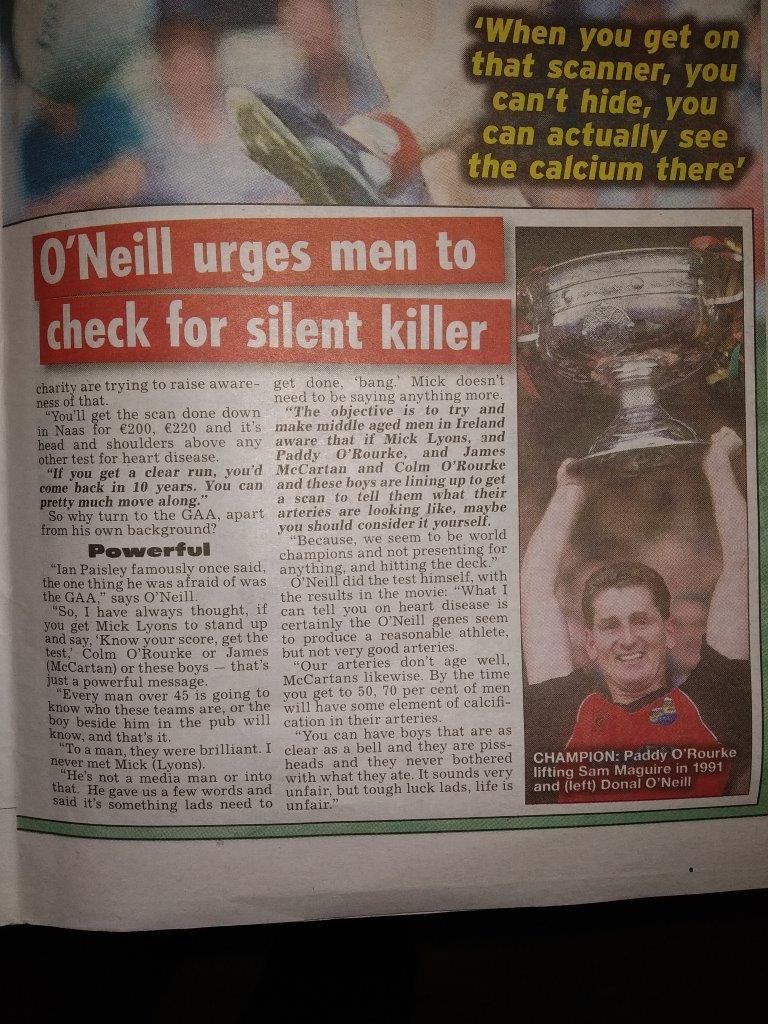 See the Widowmaker Movie here – and get informed on the Calcium Scan – it could save your life!